I have several old pairs of Bob Shoes by Skechers and they are faded but still have some life left in them. I decided that I would update a pair of them with paint. I started out by painting a base coat with the 2 in 1 paint by DIY https://jamirayvintage.com/collections/cottage-color-by-diy-jrv.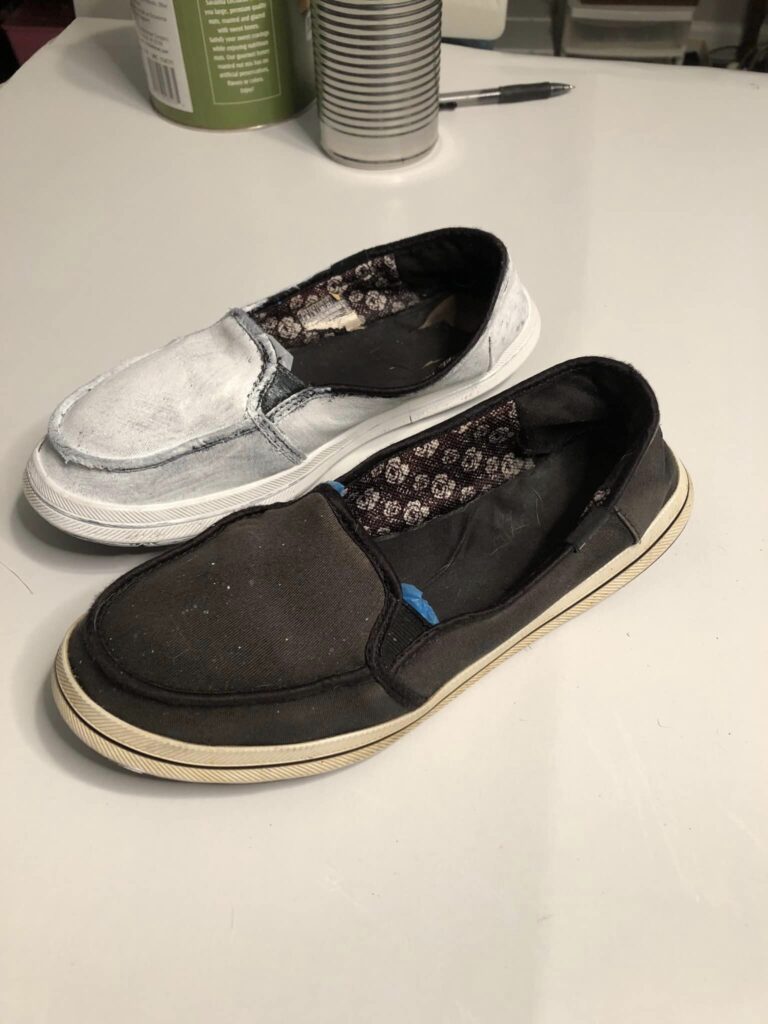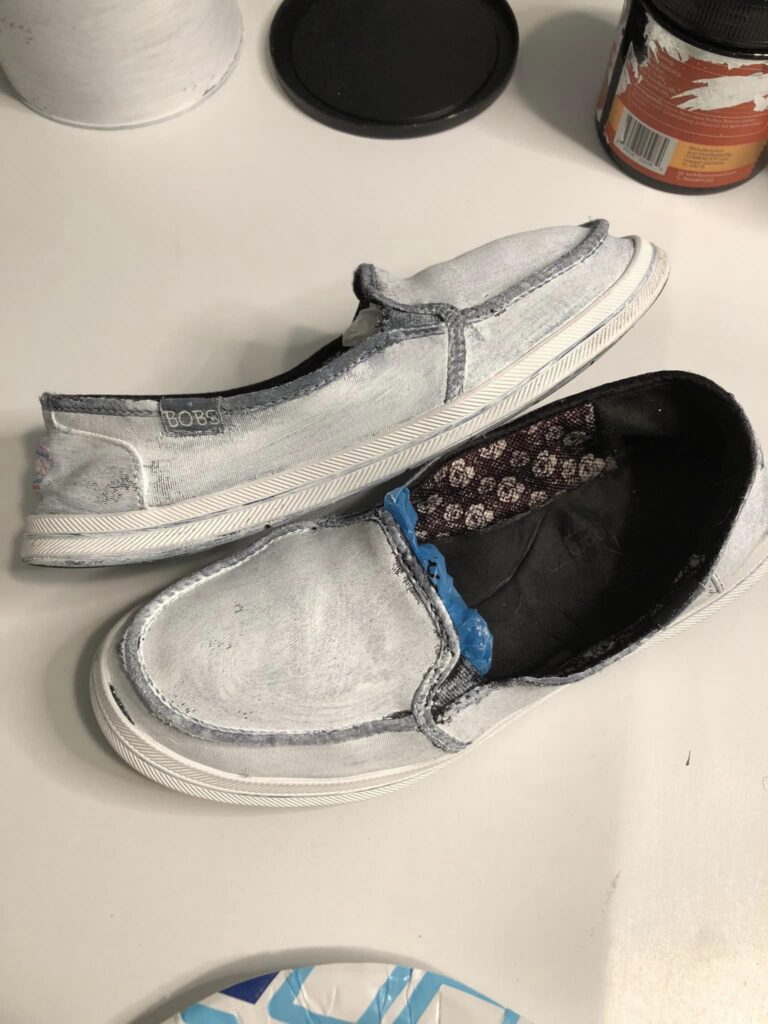 After that coat had dried I added a coat of the Bohemian Blue. I let that dry and I dry brushed a coat of a lighter blue like Old 57. When you dry brush you put very little paint on your brush and add it over the other paint. It gives it a worn look. When that was dry I used a black acrylic paint to draw the outline of sunflowers on the shoes. I then filled in the flowers with Fire Starter, Carnival Red, Cherry Picked, Cowgirl Coral, and Liquid Sunshine. You can find DIY here https://diypaint.co/collections/diy-paint or find a retailer near you. After it all dried I added several coats of Minwax Polycrylic to help to protect the paint. Now you have a fun and funky pair of shoes to wear with your favorite outfit.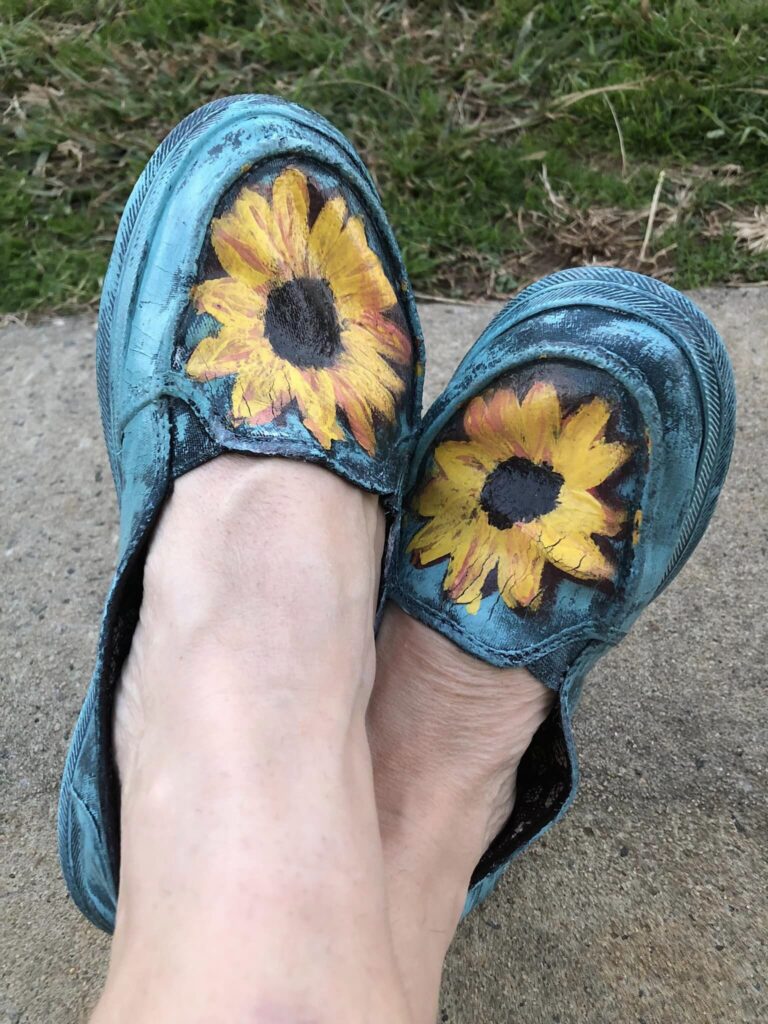 You can watch my YouTube video here https://www.youtube.com/watch?v=JBPmJ9w8NtQ&t=5s Have fun and stay Funky till next time.