If you are like me you ended up with lots of old trophies when your children left home. What can you do with them? You can do lots of things just don't toss them out. Here in North Carolina we have 2 creative reuse centers. One in Greensboro https://reconsideredgoods.org/ and one in Durham https://scrapexchange.org/. They will take your trophies. If you want to turn them into ornaments I will show you how.
Things that you will need for this project are paint, hot glue, eye hooks, small pieces of fabric, felt or leather and something to hang it like twine, ribbon, or string. First you need to take the trophies apart. If you start turning the bottom most of the time the screw that is holding it all together will loosen. Take the top part of the trophy and paint it.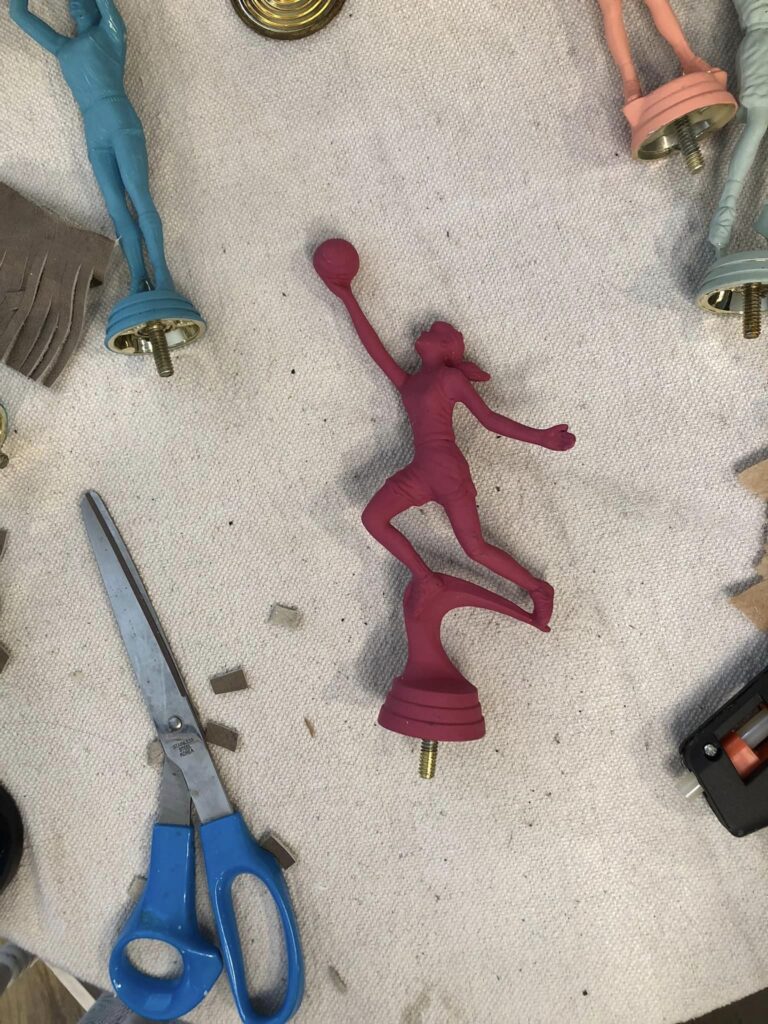 When it is dried you are ready to turn go. Take your hot glue and add some to the top where you want to put the hook.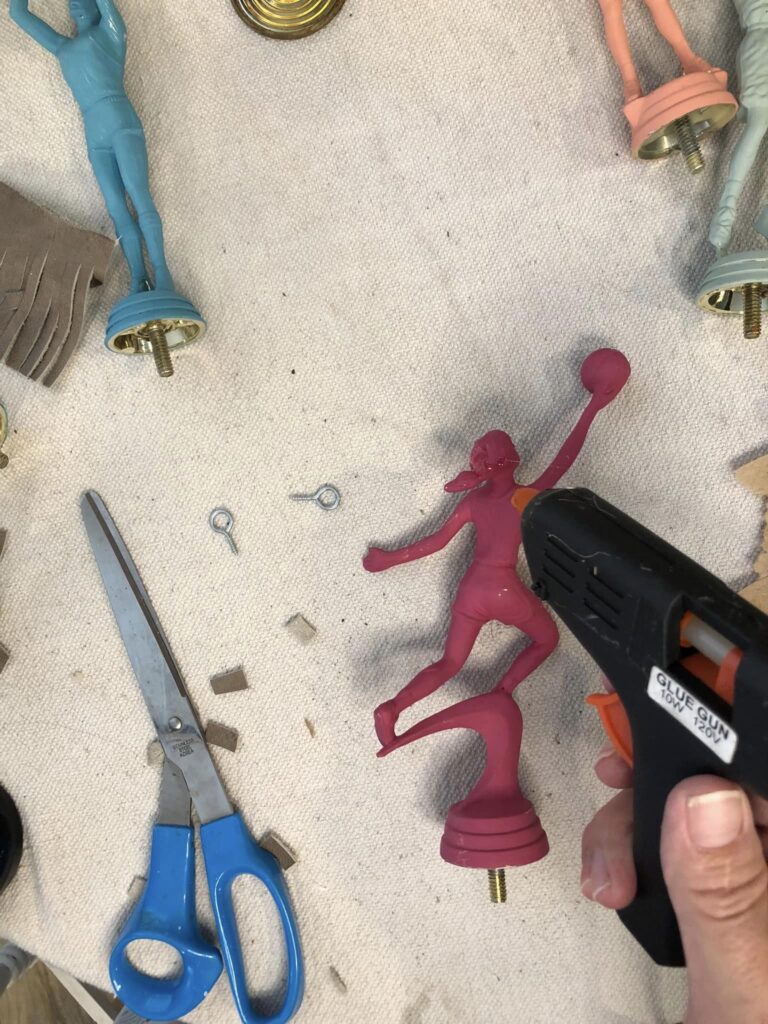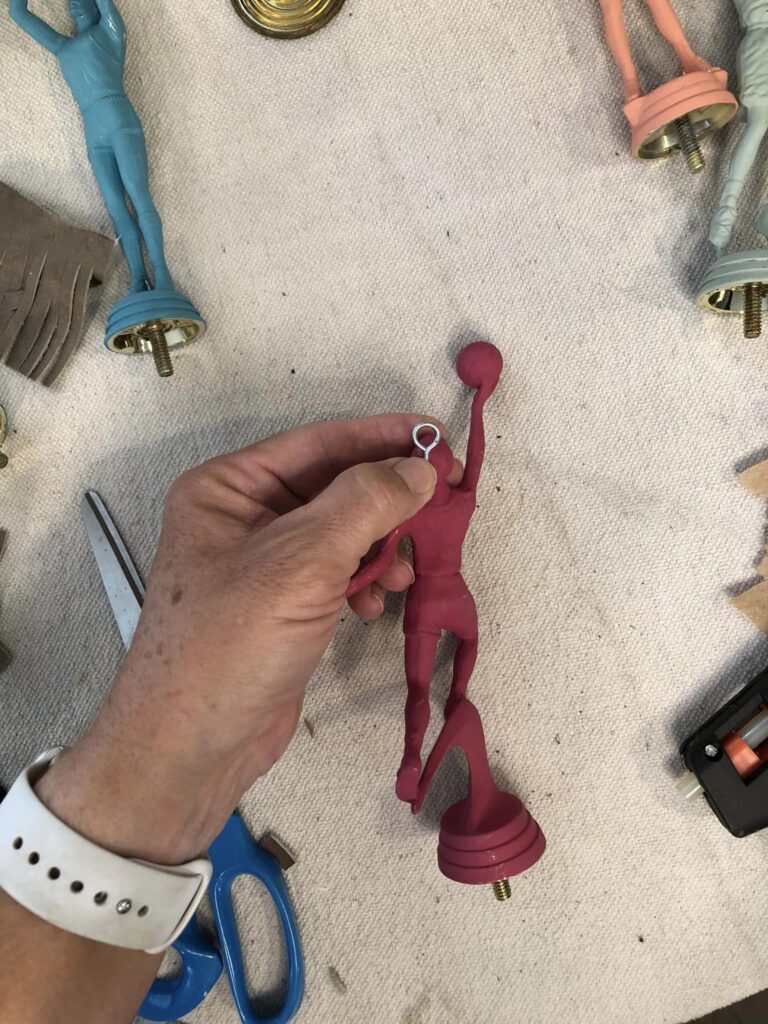 Add your hook and I like to take a small piece of felt or leather to place over the glue and to help secure it to the back.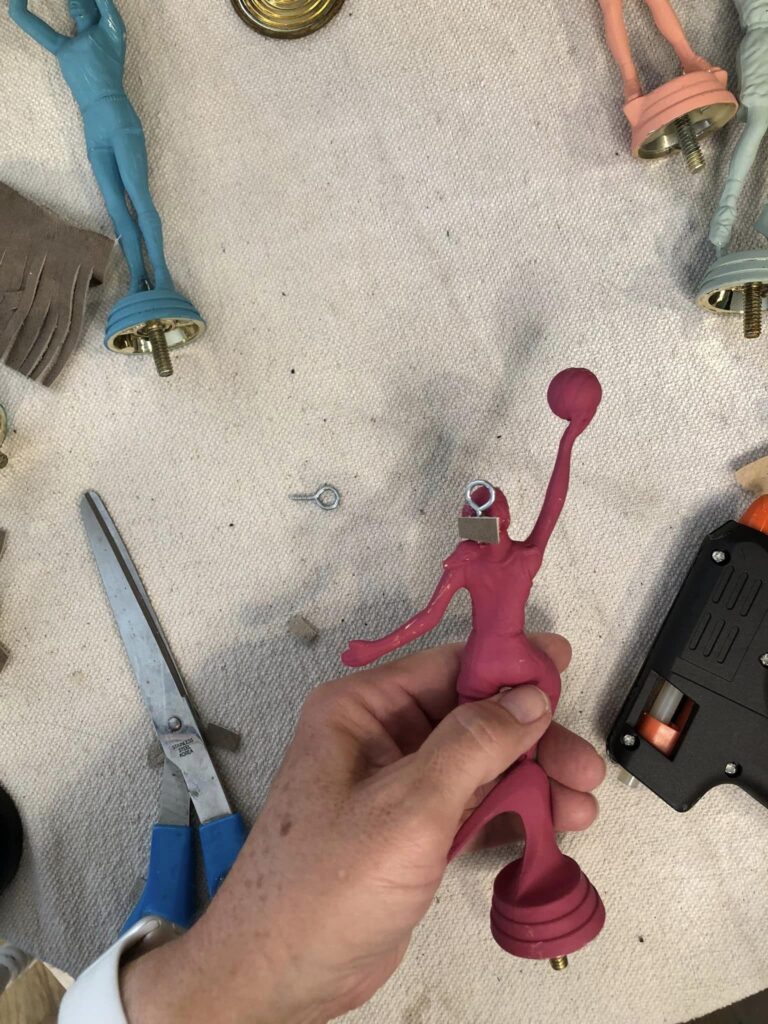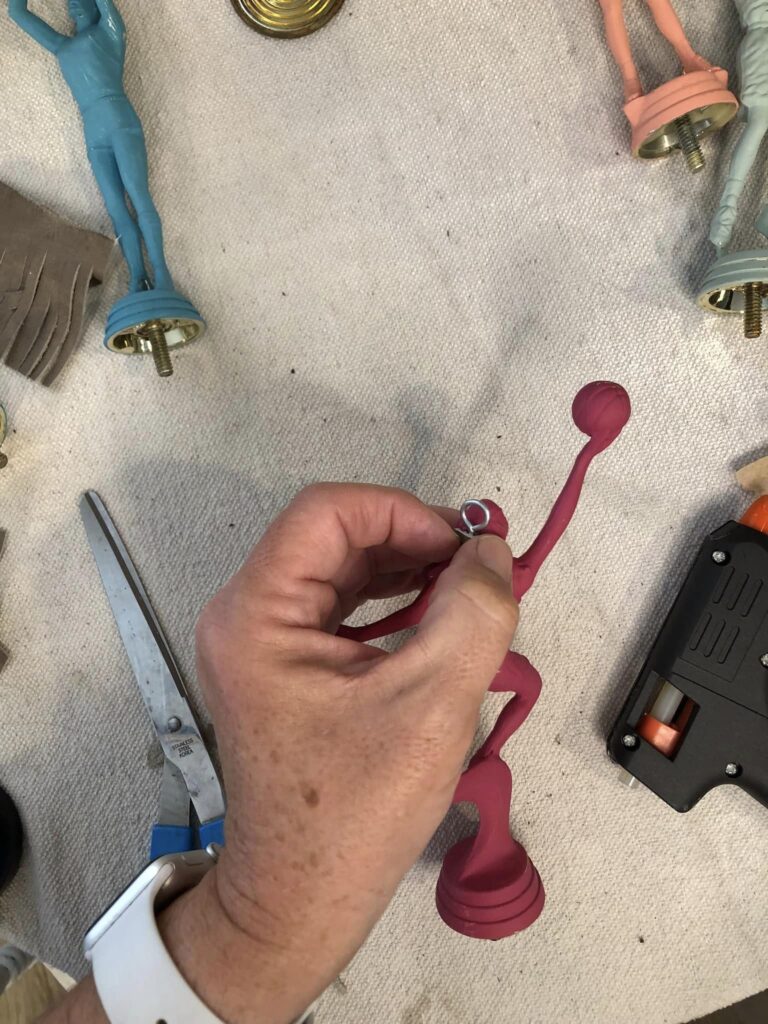 Once it has dried you can add your ribbon and you are done!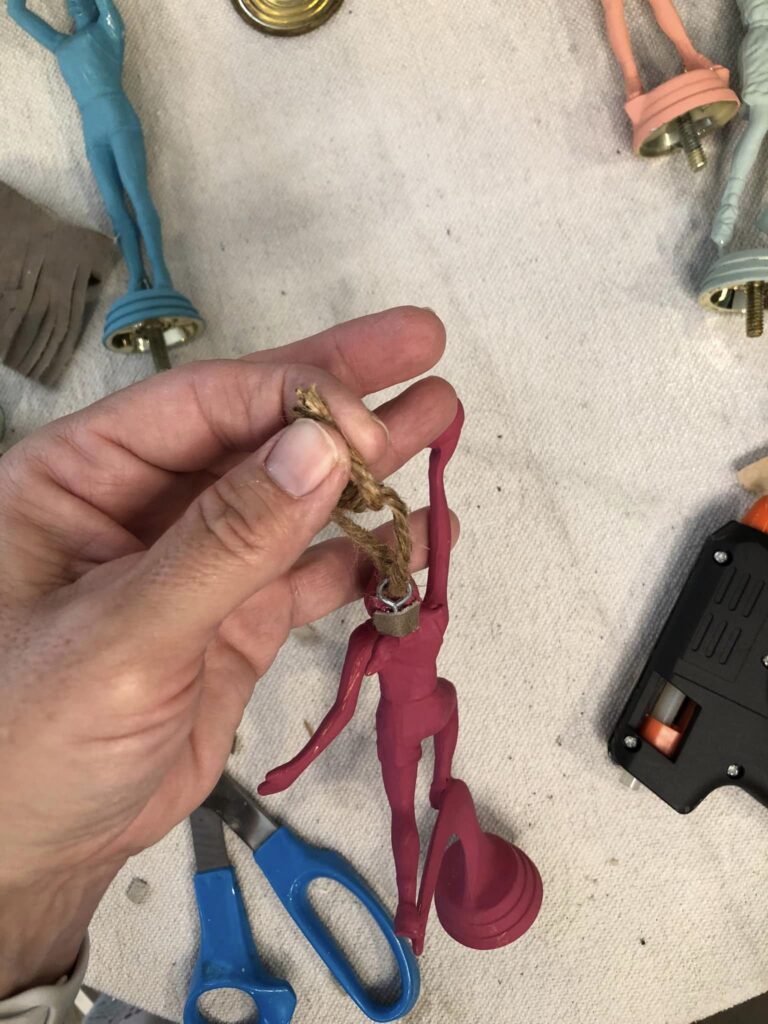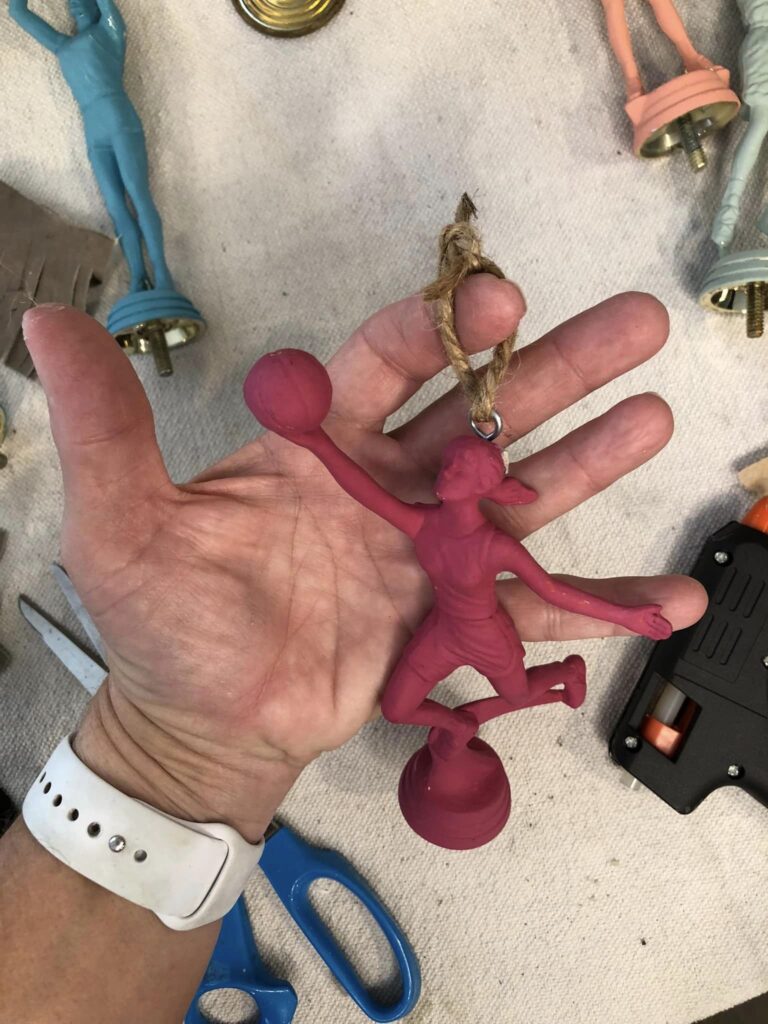 You can watch my You Tube video for more details https://www.youtube.com/watch?v=WnfSBwJOBdE.
Some of the items I like to use on this project are glue sticks https://amzn.to/3JvkUnV, eye hooks https://amzn.to/3XUI3Vh, and jute twine https://amzn.to/3HMDua8.
Have fun and let me know if you make one.